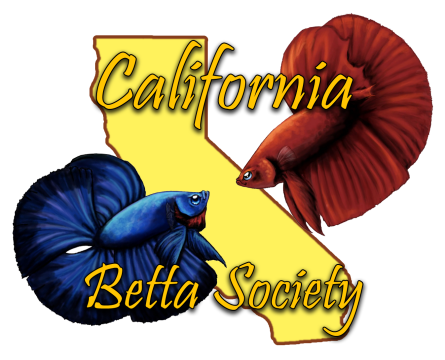 CBS Information
The CBS Articles of Organization
Club Officers
Membership Info
Meeting Schedule
Thank you for your interest in bettas and the California Betta Society!
Location
The California Betta Society is located in the San Francisco Bay Area. The members of CBS come from all over the Bay Area and meeting locations tend to change from month to month to give people in different parts of the Bay Area a chance to attend.
Objectives
Our club was formed to allow people interested in bettas to:
Talk to other "betta" heads (people who won't give you the 'what the heck?' look when you talk "fish").
Learn about keeping and raising bettas from other betta enthusiasts. (Education, Information, Problem Solving Assistance.)
Share information about bettas with others: (Teaching , especially new members; Attracting new people into the hobby; Helping the club flourish.)
Obtain new and higher quality fish.
Meetings
Our meetings are open to the public--everyone is welcome. While we hope that people will join CBS as official members, it's certainly not required -- we're here simply to share our love of bettas and information for all other fans of these fish.
Thanks for your interest in CBS, and hope to see you at a meeting. :-) If you have any questions, please let us know!